Prime Projects Cloud Service

Prime Projects Applications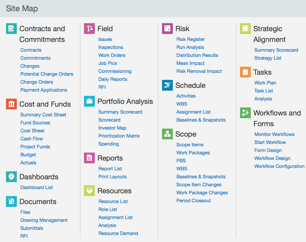 Prime Cuts Seminar Series
Join PTG as we deliver complimentary cuts of knowledge from the Oracle Prime Projects Cloud Service. Fill your appetite with these short, yet juicy webinars on the latest features of Prime Projects. This series is a must for Prime Users or prospective subscribers.
Sign Up for Our Upcoming Seminars
Schedule: All Sessions Start at 11:30 AM Eastern Time and run for 30 mins.

Project Scheduling Using Prime Projects
PS.1 - Working with Activities

In this Prime Cut Webinar, we will train you how to add activities into the Prime Projects Schedule Application. This will include entering several attributes of an activity to include WBS, duration, constraints, relationships, discussions and tasks (lean scheduling) to name a few.

December 7, 2018
Prerequisite Reading
>> Register for Free

PS.2 - Baselines and Snapshots

In this Prime Cut Webinar, we will train you how to add baselines and snapshots to your project in order to monitor progress or changes within the Activities views.

January 25, 2019

>> Register for Free

PS.3 - Update Progress


In this Prime Cut Webinar, we will train you how to progress activities using the My Activities page. This includes selecting projects, different activity views, and applying progress.

February 25, 2019

>> Register for Free
Lean Scheduling Using Prime Projects
LS.1 - Manage Tasks on the Work Plan



In this Prime Cut Webinar, we will train you how to manage Lean Task Planning with the Prime Projects Task Plan Application. This includes creating, placing, moving, editing, and committing Tasks on the planning board.

January 11, 2019

Prerequisite Reading

>> Register for Free

LS.2 - Adding Tasks on the List Page

In this Prime Cut Webinar, we will train you how to manage Lean Task Planning with the Prime Projects Task Lists Application. This includes creating, placing, moving, editing Tasks, changing views, customizing the bar area, grouping and sorting to name a few.

February 8, 2019
>> Register for Free

LS.3 - Task Analysis Metrics

In this Prime Cut Webinar, we will train you how to monitor task planning with the Prime Projects Task Analysis Application. This includes viewing metrics by company and understanding how the data is populated from the Work Plan.

March 15, 2019

>> Register for Free